Welcome to the Shine School Media Awards!
The Shine School Media Awards is a free national competition that rewards a diversity of talent from secondary schools across the UK who work on the writing, editing, design and fund-raising for a school newspaper, magazine or multimedia project such as a podcast or digital publication.
The annual culmination of each year's Shine Awards is a gala ceremony held in central London every summer with student workshops and incredible guest speakers.
The significant benefits of starting a Shine project include an enrichment of the school curriculum, an incentive to creativity and the chance for pupils to win national recognition and in the process enrich their CV and applications for university or college.
The Shine Awards is an endeavour of The Stationers' Foundation, the charitable arm of The Worshipful Company of Stationers and Newspaper Makers, one of the UK's ancient livery companies.
Find out more about the Shine School Media Awards
Latest news
30th November 2022
After two years' absence, Shine resumed celebrating the best of school journalism at Stationers' Hall with a reception on 10 October for alumni – our former winners.
The highlight of the evening was an inspiring speech by one of those alumni, Bill Bowkett, who had been named 'Most Outstanding Student' at the awards back in 2017.
Since then Bill has embarked on a career in journalism – and we invited him to tell his story at the event.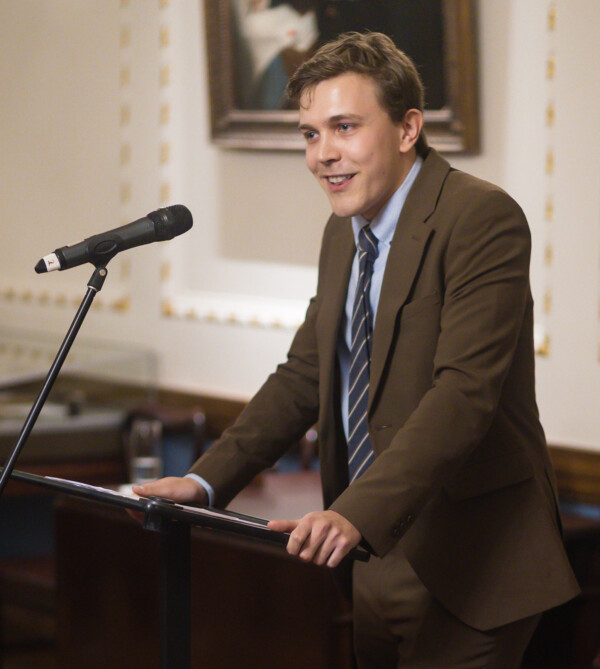 Our entrants speak...
"Being part of Shine was a wonderful experience for our students. It gave them a tremendous sense of recognition and the final event in London surpassed anything I have ever attended of this type.
"I can certainly recommend the process to anybody interested in promoting media work in their school or college."
Chris Green, The Perse School
More feedback from schools
Latest Tweets
Young Writers @YoungWritersCW - Jan 23
RT @YoungWritersCW: Get your school involved in the Shine School Media Awards! @shinemediawards Throw the spotlight on your school magazi…
Shine School Media Awards @shinemediawards - Jan 23
We were incredibly proud to see the first of our 'Shine alumni', @Bill_Bowkett admitted to the Freedom of the Stationers' Company today. Congratulations Bill! @YoungStationers @stationerscomms https://t.co/6gbiu9fqcu
Bill Bowkett @Bill_Bowkett - Oct 22
RT @Bill_Bowkett: On Monday, I was invited to give a keynote speech the @shinemediawards Alumni launch at @StationersHall to discuss my for…