Key dates for Shine 2020
Closing date for entries
Friday 8th May 2020
Preliminary judging
Mid-May 2020
Final judging
End of May 2020
Awards ceremony
Monday 29th June 2020
About the Shine Awards
The Shine School Media Awards is a national competition rewarding UK secondary schools who produce an outstanding newspaper, magazine, podcast or website.
The culmination of the competition is a spectacular gala awards ceremony at Stationers' Hall in the City of London each summer.
Shine is proving to be a hugely beneficial project for the future potential of all students involved, boosting CVs and university application forms. Shine has significant benefits for teachers too, meeting the requirements of the school curriculum.
Building a Shine Awards-eligible project is directly relevant to a number of exams and a school media project can contribute to the following:
GCSE Media Studies: both Section A – Media Language and Media Representations; and Section B – Media Industries and Media Audiences
AQA AS and A Level Media Studies: Unit 2 Creating Media and Unit 4 Media Research and Production
BTEC Level 3 National Diploma in Creative Digital Media Production: Digital Publishing
Overall, the goals of Shine are multi-faceted, with the primary aims being to:
Encourage an interest in developing print and digital publishing skills in young people, helping them to improve literacy, nurture creativity, develop commercial and business skills, encourage teamwork and develop leadership skills
Raise awareness and understanding of the skills required by the media and graphic arts industries, such as commercial awareness, leadership, editorial flair, circulation strategy and design and production and encourage school-leavers to consider the media and graphic arts industries as a career choice
Raise awareness of the importance of respecting copyright and the ownership of intellectual property
Develop an informed awareness of the need for sustainable strategies to address environmental issues
Promote interaction between departments within schools, including English, Art & Design, Business Studies and IT, interaction with the local community and between pupils, teachers and the wider business community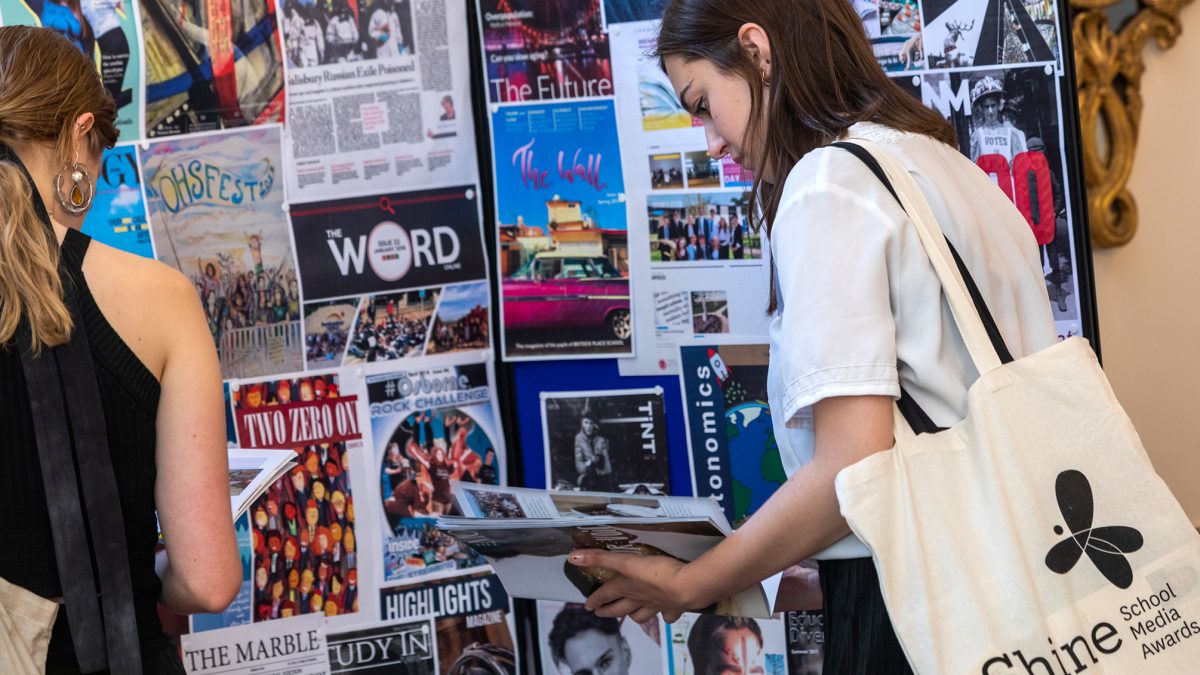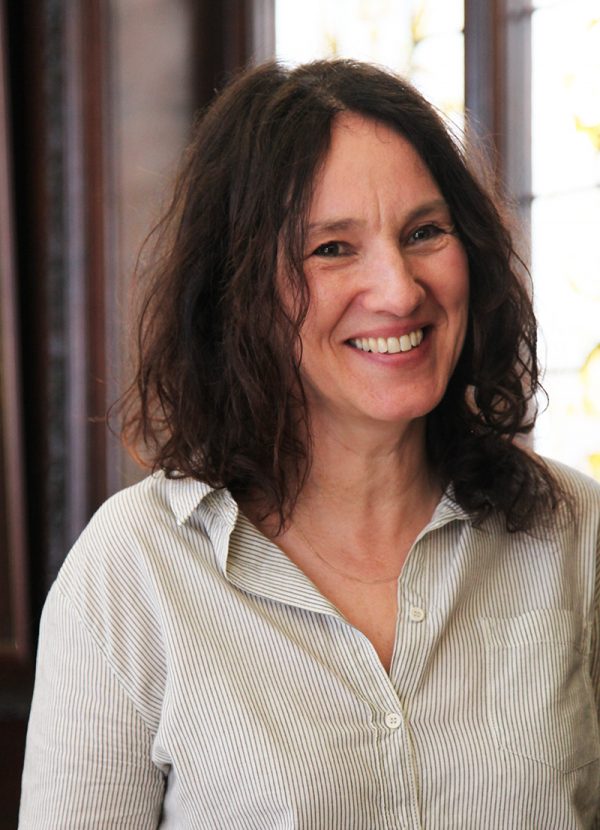 'The pen is mightier than the sword', and never has this been more true than in these days of global communication where an image or a sentence can change the course of our cultures.

The Shine competition exists to encourage the crafting of the words and images of our nation's young people, and to further their opportunities through links with the communications industries.

By recognising the energy and creativity of schoolchildren with an awards ceremony we are not only celebrating their hard work and exuberant voices, but also illuminating potential paths into the world after school. By inviting schools from all over the country to partake, we are also creating a forum for them to share their experiences and points of view.

We seek to broaden our national reach further every year, and hope to expand international entries in the near future.

– Alison Strachan, Chair of Shine
Find out what it's like to attend Shine
Judging
The Shine School Media Awards are judged by a high-profile group of industry professionals.
Our judges for 2019 included;
Fran Abraham from Education Media Centre
Mark Allen, Chairman, Mark Allen Group
Glenda Cooper from City University London
Peter Day, legendary broadcaster
Hugh Dickerson from Google
Charles Garside from Associated Newspapers
Professor Simon Heffer, author and journalist
Neil Jones from Bobst
Neil Lovell from The Printing Charity
Nims Obunge from The Peace Alliance
Terry Mansfield CBE from Hearst
Steve Marchant from The Cartoon Museum
Sharon Maxwell-Magnus from the University of Hertfordshire
Zofia Niemtus from tes
Lorna Robertson from Getty Images Gallery
Camilla Swift from The Spectator
Tandy Wakeford from TwoSides
Katherine Whitbourn from The Guardian
What you have to do to enter:
Encourage pupils to build production of a newsletter, magazine, website or podcast (all categories eligible for Shine) into their programme or introduce a team project
Register your interest
Submit your school's chosen entry by the entry deadline with a completed entry form
What your school could win:
All winners will be invited to an awards ceremony at Stationers' Hall in the City of London in the summer
Cash prizes totalling £4,000 will be distributed to main winners
All winning entries will receive a handsome trophy to retain
An overall winner will receive the Harrison Cup to retain for one year
Latest Tweets
Richard Chapman Studio @richardpchapman - Sep 19
RT @richardpchapman: We'd love your support at @SolutionsAwards 2019. We're up for two design awards and it's a public vote. Here's the lin…
Richard Chapman Studio @richardpchapman - Sep 19
RT @richardpchapman: We're thrilled that two of our pieces of print design are shortlisted for nominations at the print industry's prestigi…
Mark Woodward @woodyswebwatch - Sep 19
RT @woodyswebwatch: Delighted to see @TheWeekUK feature my former employer as #BestForMedia for our work on @TheWheatleyan, @AdamDickinson0…