A champion of tomorrow's talent
Shine would like to pay tribute one of our founding members, Terry Mansfield.
Terry helped to set up the competition 10 years ago, and was our greatest, most passionate supporter; or rather, he was you, our students', greatest and most passionate supporter.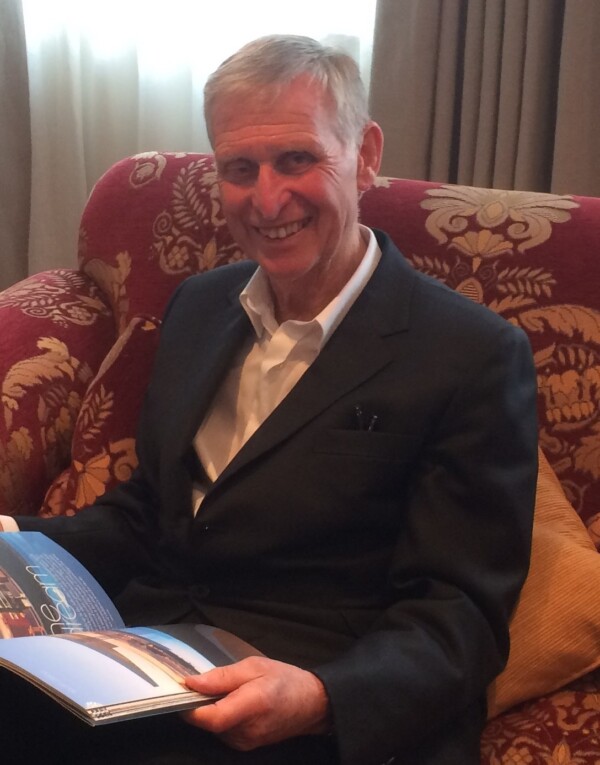 Terry was CEO of Hearst Magazines, who are one of our sponsors, and who you will know through their publications such as ELLE, Harper's Bazaar, Cosmopolitan, Good Housekeeping, Esquire and so on.
Terry believed in tomorrow's talent (a phrase he coined) and worked tirelessly to find sponsorship and support for the competition, to ensure that young people like you were encouraged to find careers in journalism.
Tragically, Terry contracted coronavirus just before lockdown and died a few weeks later. His loss is huge, he was a wonderful gentleman, always with time to spare if you needed advice, and he worked tirelessly to support the causes he believed in, like Shine.
We will miss him terribly. In his honour, next year there will be a new Shine award, 'The Terry Mansfield Award for Tomorrow's Talent' with a wonderful prize, and the whole 2021 competition will be dedicated to his memory.
2021 will also be our postponed 10th year celebration so, don't give up the good work, make Terry proud and see you next year!
Alison Strachan
Chair of Shine
The entire Shine Committee and Team
Latest Tweets
Tarporley Sixth Form @Tarporley6th - Apr 21
RT @Tarporley6th: Well done to Millie and Thal who have recorded interviews for this series, thanks to their TERM roles. Some brilliantly i…
Rosie Birks @RosieBirks - Apr 21
RT @RosieBirks: This year I am working with @shinemediawards. It has widened participation in writing, editing and creating across classes,…
Shine School Media Awards @shinemediawards - Apr 21
Enjoying our Ask the Expert video podcast series? Catch up with recently uploaded episodes on Shine's News page. Industry luminaries chat with Shine winners about business, opinion, careers, illustration, politics, interview technique: we cover the lot >>> https://t.co/Rc8MO9jN5B https://t.co/ip5jojZXlp