20th September 2022
'Do it right, it runs itself'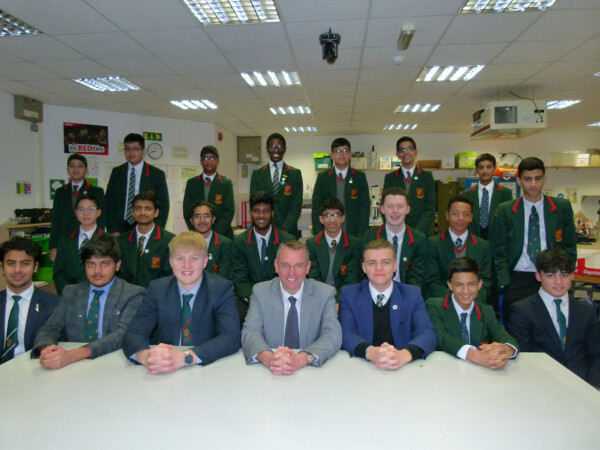 'Do it right, it runs itself' is the motto of Alan Williams, formerly of Altrincham Grammar School for Boys, whose student publication has won several accolades under his overseeing eye.
He gives this advice on how to start up a student project:
I'm not the kind of person who tells other professionals what they should do. Instead, I will give an account of the things that I did in my ten years of running a Publications Committee. First off is to have a vision of the direction you want to go. Are you a political/opinion-based Publication or are you reflecting the things going on in your school community?
Something that the students became responsible for
For me I wanted to change our schools publications from something that staff wrote to something that the students became responsible for. However, it soon became apparent that the idea of being a member of a committee was far more appealing than actually working as part of a committee.
Make the application process more rigorous
It was my assistant editor at the time who said to me; "We need to make the application process more rigorous" From this point on we made it more challenging to be a member and more rewarding. We had the application and interview aspect but introduced a task challenge also. This was to write an article (in the style of the school magazine) within a seven-day deadline. Only after completing this would students be invited to interview. This demonstrated that students were capable of meeting deadlines in a short turnaround.
A mentor system
We also initiated a mentor system, this was probably the best thing we did, every new member was assigned a mentor to work with. A range of tasks were created to ensure that all new members had the skills needed for the publications produced and were used to meeting deadlines on a regular basis.
Sense of belonging within the committee
Finally, after completing all these tasks students received a certificate, pen, personalised note pad and ID card with their unique publications number. This increased the sense of belonging within the committee and we later introduced little pin badges that students wore on their blazers.
Great Assistant Editors
These were the processes which we used, but all of the above would be useless without great Assistant Editors. I was blessed to have incredible AEs each one was completely different in their skill set and personality, but one thing that was common was their desire to continually improve the process and always push me to new levels.

I never believed that getting this role would be so rewarding, you work with students on a completely different level to that as a teacher.

How do you run a Publications Committee? In all honestly if you do it right, it runs itself.
Alan's methods have been incredibly successful but they may not suit your particular demographic of students of course. We actively encourage all ages and abilities to get together and create something as a team for the local community, and your methods of engaging students may be less rigorous but just as successful. The key point is that once they get going, there is no stopping the creative impulse in young people to produce something that is rewarding for themselves and the school at large.
Register now by emailing Anneliese on shine@stationers.org and get loads of advice from this website to help you along.
Till next time!
Alison
Chair of the Shine Committee