25th May 2016
Judges tell all: Paula Erizanu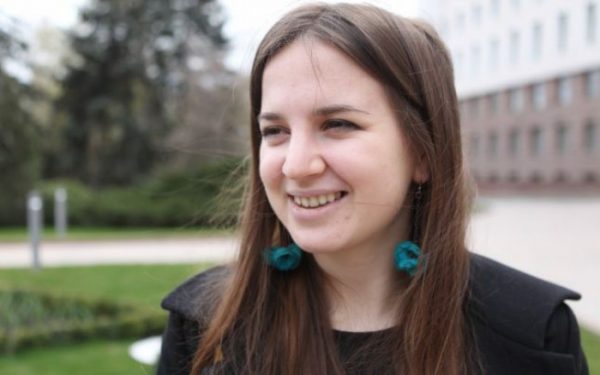 London-based writer Paula Erizanu – judge of the Features Category for Shine 2016 – talks about her Shine story and offers some advice for aspiring Shine award-winning journalists.
Judging the Shine School Media Awards was a challenge but exciting too. So many entries to consider and such a diversity of styles. As a judge for the Features category I had a lot of reading to do. There were a few very popular subjects – Donald Trump and the American elections, Brexit and the EU Referendum and stories about the Migrant Crisis and the refugees. Overall we were impressed by how connected the articles were to the latest debates. It was a great day and most enjoyable – sitting in Stationers' Hall was amazing and I couldn't help but be impressed by the talent and enthusiasm of the some of the writing.
There were a few of the entries which didn't quite fit the 'Features' category – flash news, poems or other writing genres and formats so I have listed below five pieces of advice which I hope will help, this and next year's participants:
If you go for a widely covered topic, such as the American election or Brexit or the refugees, it's good to go for a different angle than the ones already overfilling our media. It's helpful to find people and stories to bring these topics to life – one article was on a Londoner who refused a job in the City to travel to Syria and break ISIS from within. (Local Man Takes Up Arms Against IS in Syria by Thomas Lambton Oundle School)
Why not go for an original story? One of the best stories this year was about skateboarding and how it is helping people of different ages in Jerusalem to forget the fears they are having to live with. The author had volunteered at a skateboarding park in the City. Now we're not suggesting everyone travels to Jerusalem to find a story, but it's always good to write about first-hand experiences. You could do it by finding interesting or odd people in your community, unusual hobbies, people you meet through volunteering etc.
Start the article with the most interesting line. Not a summary. This is not an essay, it should be a journalistic piece of reporting and you want to grab your reader's attention immediately. Otherwise they may well turn the page.
Use short sentences.
Have fun. 'Wit' is the golden element of journalism. Imagine you are telling your journalistic story at a party – it must be as grippingly told.