13th October 2020
Welcome to Hogwarts?!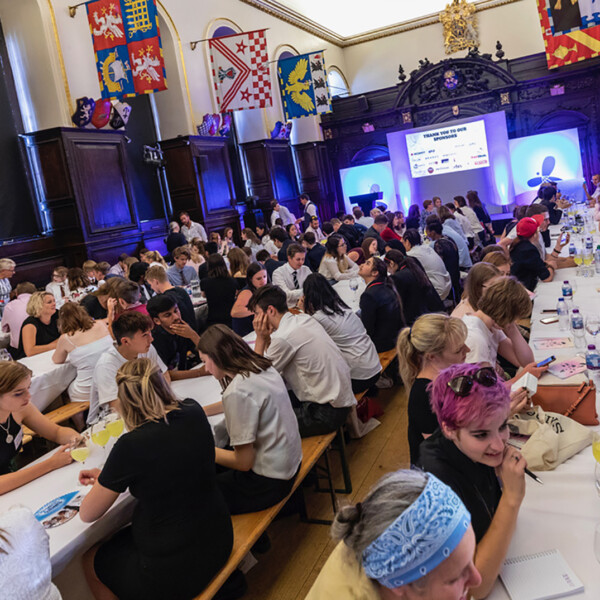 A great big celebration of talent
Last time I outlined some of the great prizes that the Shine school magazine competition offers schools, teachers and pupils. The icing on the cake, though, is the gala awards ceremony towards the end of the summer term.
Traditionally held at Stationers' Hall, the seat of the ancient guild of the City of London which supports Shine, the shortlisted schools are invited to a day of workshops, talks, lunch and the awards ceremony itself which is accompanied by music, lights and action. The Emmys have nothing on this…everyone leaves with a goody bag, a full tummy and hopefully an award!
Often described as reminiscent of Hogwarts, Stationers' Hall was rebuilt after the great fire of London in 1666, but the site dates back to medieval times. On arrival everyone is offered refreshments and the opportunity to learn at workshops run by Google, The Cartoon Museum, Hearst Magazines, St Brides Printing, and other industries working in content and communications.
Thereafter, informally seated at long benches, teachers and students from across the country mingle with all these Shine supporters, and have the opportunity to create links and connections over a hot lunch.
The awards ceremony follows with much excitement and celebration.
Never to be forgotten
Attending the Shine School Media Awards is an experience our alumni never forget. For some it is their first visit to London, for most it is their first visit to an ancient City Guild, and for the lucky ones it is recognition of talents that might otherwise go unrecognised.
Don't miss out – register your project now with Anneliese on shine@stationers.org
Remember it's free, and most importantly, a lot of fun!
Looking forward to hearing from you,
Alison Strachan
Shine Chair