6th October 2021
Welcome to the 2022 Awards!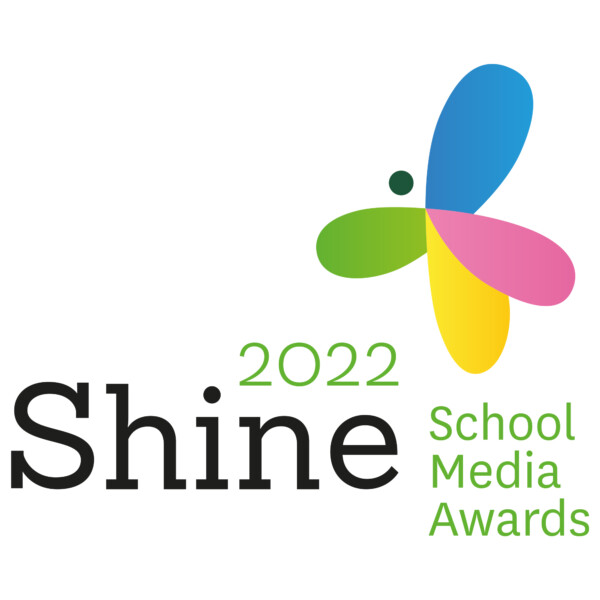 Hello from Shine School Media Awards!
For those of you new to Shine, a great big welcome! We are so excited to have new schools join the competition in 2022 – with the ultimate aim of recognising and rewarding tomorrow's journalistic and creative talent.
As you work on them, we are here to help you with your student publications or broadcasts as much as we can through the academic year. Please get in touch to register and we can take it from there: shine@stationers.org.
For those who know us already, a big welcome back! Some of you will have attended our winners' lunch at the Guildhall last week and I hope you had a lovely time. It was wonderful to see you and your students and to celebrate their achievements.
2020's winner of Editor of the Year, Vivianne Zhang Wei made an inspiring speech at the winners' lunch about student journalism, and how it is not just practice for 'real journalism', but that it often leads mainstream media to topics that become part of the zeitgeist:
'Around the world, student publications have been the first ones to break news about COVID outbreaks on campus, the ones to explain and scrutinise reopening plans, push for transparency from school administrations, and hold them accountable in prioritising our safety. We break down local, national, and global events and debates for our peers; we've started conversations about wellbeing and mental health; at university, we've pushed for tuition fee and rent cuts, no-detriment grade policies. Mainstream media has several times turned to us for scoops'.
The power to express and communicate effectively is a life-skill that all your pupils will benefit from, and you can enable this through instigating and supporting their efforts in publishing and broadcasting.
To read the rest of Vivianne's speech click here: Reflections on the Shine Awards – by Vivianne Zhang Wei.
And don't forget to register!
Till next time,
Alison Strachan
Chair of Shine