21st June 2017
Shine 2017 winners featured in their local paper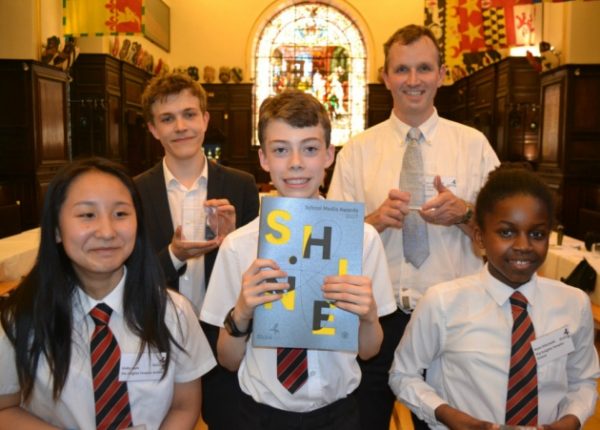 It's always terrific when our Shine winners appear in the local and national press – and we've just heard from Bill Bowkett from the Knight's Templar School that they've been featured in their local paper, The Comet.
As The Comet reports;
Knights Templar School won the best online and best homepage categories at the Shine School Media Awards, held at Stationers' Hall in the City of London – with sixth-former Bill Bowkett named most outstanding pupil.
Sasha Mills was commended as most promising young photographer, and teacher Ben McDermott – himself an ex-magazine journalist and sub-editor – won the most inspirational teacher award.