11th January 2018
Happy new year!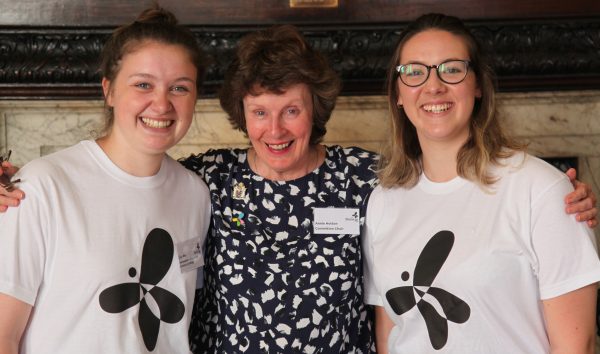 A New Year message from Shine Chair Annie Hotton
–
Shine 2018 – here we come!!
Wishing you all a very Happy New Year. I hope you all had an enjoyable Christmas break. I know you will be back working hard on your Shine entries and I do hope you are benefiting from our new website and using the guidelines and tips to help you with your project.
To remind you the closing date for entries is April 7th.
This is the time to check if you have registered your school's details for the 2018 competition. If you have any questions please don't hesitate to contact us – email shine@stationers.org If you need inspiration you can download our Winners' Brochures from the last four years and check previous winning entries.
This could be a useful time to review the images you are planning to place in your publication. The tough thing here is that everyone's opinion on what makes a good photograph is different so when you are taking your photos, a degree of self belief is important. Most of us have mobile phones and know how to 'point and click'. As a result we can have loads of images to choose from. In terms of selection, winning Shine prizes comes down to composition. The Shine judges will be looking for images which are journalistic or artistic. In trying to achieve a unique shot you may want to look at a different angle, a certain tone or an interesting colour palette. Also a photograph should accompany your articles and news items to add visual impact. If your stories are told sensitively and carefully and with impartiality and accompanied by a meaningful image – you could be onto a winner!
As you all know we hope to reach all secondary schools in the UK and give them the chance of entering the Shine competition. The 2017 Shine awards were a huge success and we saw a highly competitive entry from over 200 schools. Winning schools and students won a number of desirable prizes and special awards. Four of the most promising Young Journalists won master Classes with Simon Heffer, author and columnist from the Telegraph and the most promising Young Photographer won a day at Getty Images Archive. Other prizes included a visit to The Week magazine for 6 students who won the Best Overall Editorial, a 3D experience at Hobs Studio for the winners of the the Best Design & Layout and a full day's workshop at 'tes global' for nine winning students.
The Shine project can be a focus for many school projects and fits well within a school curriculum. The competition can be a great platform for young students helping to build their skills in English, Creative Writing, Art, Illustration and Design, IT and Media Studies. By entering a school's publication the project offers students an exciting opportunity to find new concepts and challenges, to work towards their future careers and win some exceptional prizes along the way.
Best of luck!
Annie
Useful links:
– Helpful guidelines for schools