15th April 2021
Ask the expert: cartoons with Matt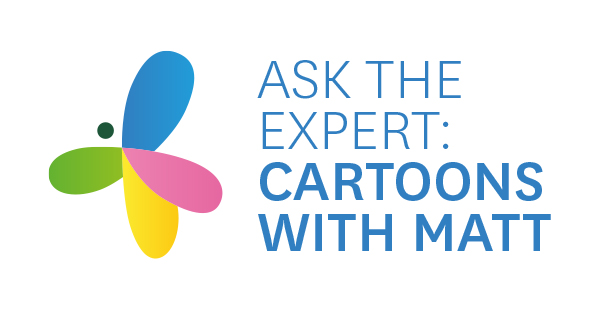 Hello!
The sun is shining, hoorah, and I hope with you too.
Today's treat comes in the form of an interview between Shine School Media Awards winners of Best Cartoon and Best Artwork & Illustration in 2020, Ted Hough, Jake Moses and Harrison Jones from Kingsbridge Community College, interviewing Matt Pritchard, cartoonist at The Daily Telegraph.
For all your budding artists and jokers out there, this is wonderful and inspiring stuff – please share with your art teachers and any student doodlers you may know.
Enjoy! Back with more next week,
Alison Strachan
Chair of Shine