8th March 2023
The Shine prize of a Masterclass is 'an amazing opportunity'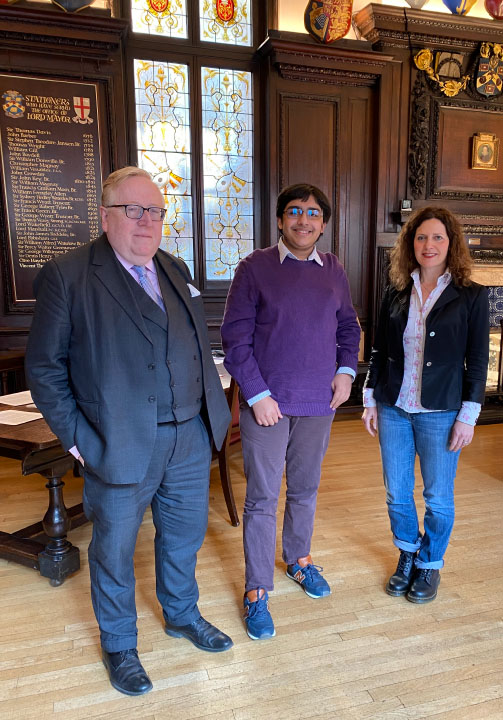 Every summer at the Shine School Media Awards, our prizes include Masterclasses for exceptional students. Last year was no exception – and because of logistics, sometimes these special days occur a few months after the prize is awarded. 
A couple of weeks ago we covered Hillary Hanslin's prize day, today we are focusing on Neelkantha Mukherjee's Masterclass with Dr Simon Heffer and Dr Glenda Cooper.
Neelkantha Mukherjee is a student at The Perse School and won his prize for his fiction writing piece called 'Alphonse's Story'.
Here's what he had to say about the prize:
I truly enjoyed the meeting with Prof. Heffer and Dr. Cooper. It was a golden experience. I felt very honoured that such eminent experts had read my pieces and spent their time with me talking about the art of writing. Not only did we reflect upon my journey so far as a writer, but Prof. Heffer and Dr. Cooper also shone light on enthralling possibilities that I might work on to take me forward on my writing path(s) in the future.

Writing, fiction and otherwise, is very close to my heart and I greatly appreciate the invaluable discussion, constructive criticism and advice that they gave.

Many, many thanks to Prof. Heffer and Dr. Cooper for meeting with me and to Shine for this award and for presenting such an amazing opportunity.
Thanks for the wonderful feedback Neelkantha, we're glad you had a fantastic time.
Richard Chapman
Shine Deputy Chair